Prince of Persia im Real Life
Wer schon etwas länger mit PCs zutun hat und auch noch die DOS- und Windows 3.1-Zeit miterlebt hat, der kennt sicherlich auch Prince of Persia in der damaligen 8-bit Version (also nicht die 3D-Version). Obwohl ich eigentlich erst mit Windows 95 den Weg in die IT-Welt gefunden habe, habe ich dennoch immer die Nähe zu Spielen wie Dune 2000, Lemmings oder eben auch Prince of Persia gesucht. Heutzutage von der Jugend eher belächelt, fanden wir alle die Grafik damals schon sehr atemberaubend und faszinierend.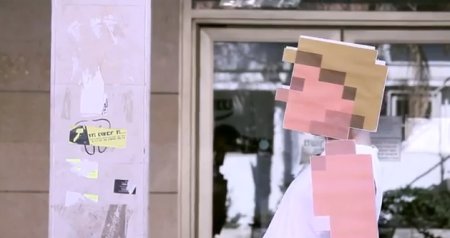 Ein paar Nostalgiefreunde haben sich den Prinzen geschnappt und aus Pappe wiederbelebt und zeigen in ihrem Video wie ein 8-bit Prince of Persia im echten Leben aussehen kann. Eine ganz amüsante Geschichte.
[youtube PD_eLZbltCs]