Qualcomm Snapdragon Wear Plattform vorgestellt
Qualcomm Snapdragon Wear Plattform vorgestellt. Im Bereich der Smartphones und Tablets hat sich Qualcomm mit seinen Snapdragon Chips schon zum Marktführer etabliert. Auch in Wearables sind einige stromsparende Snapdragon Chips verbaut, aber Qualcomm hat hier weitere Pläne und zwar mit einer neuen Plattform die sie nun vorgestellt haben.
Mit Qualcomm Snapdragon Wear will der Chiphersteller aus San Diego nun eine Plattform für die nächste Generation der Wearables vorstellen. Der erste System-on-chip (SoC) dieser Produktfamilie wird der Qualcomm Snapdragon Wear 2100.
We are delighted about Qualcomm Technologies' next generation wearable plans, are planning to extend our collaboration with the new Qualcomm Snapdragon Wear 2100 processor, and look forward to launching new smartwatches and other wearable devices that bring new and innovative use cases to consumers later this year.
David Yoon, Vizepräsident von LG Electronics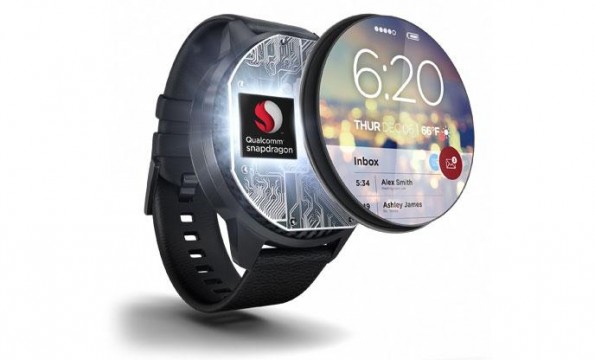 Der Qualcomm Snapdragon 2100 ist 30 Prozent kleiner als der Snapdragon 400 und verbraucht 25 Prozent weniger Energie. Über Bluetooth, WLAN oder 3G / 4G kann der Chip mit der Aussenwelt kommunizieren. Die ersten Wearables mit dem Snapdragon Wear 2100 werden im Laufe des Jahres vorgestellt, vielleicht ja bereits auf dem Mobile World Congress 2016. Es sollen dieses Jahr noch mindestens 50 neue Wearables mit Qualcomm Technologie auf den Markt kommen.